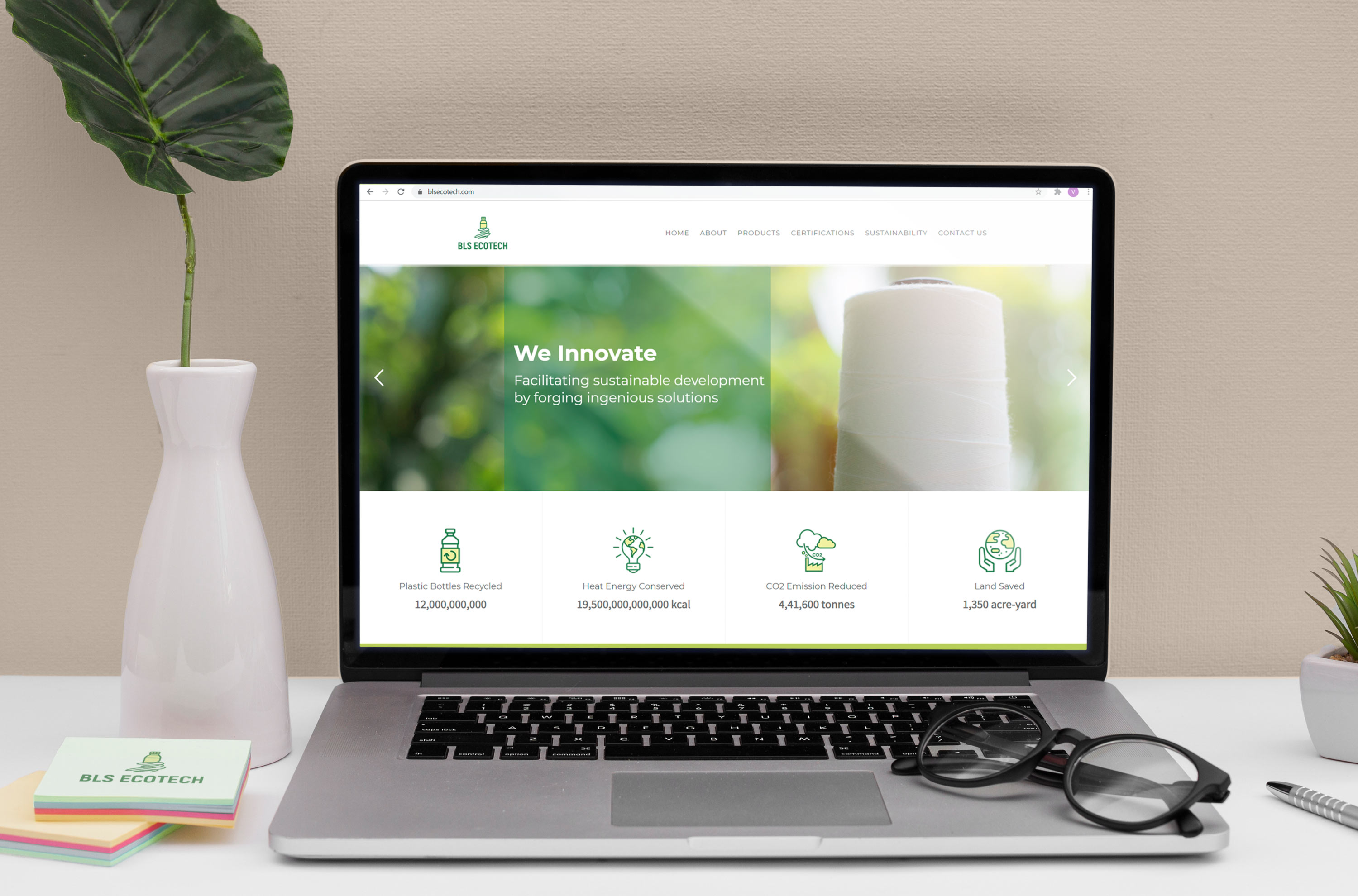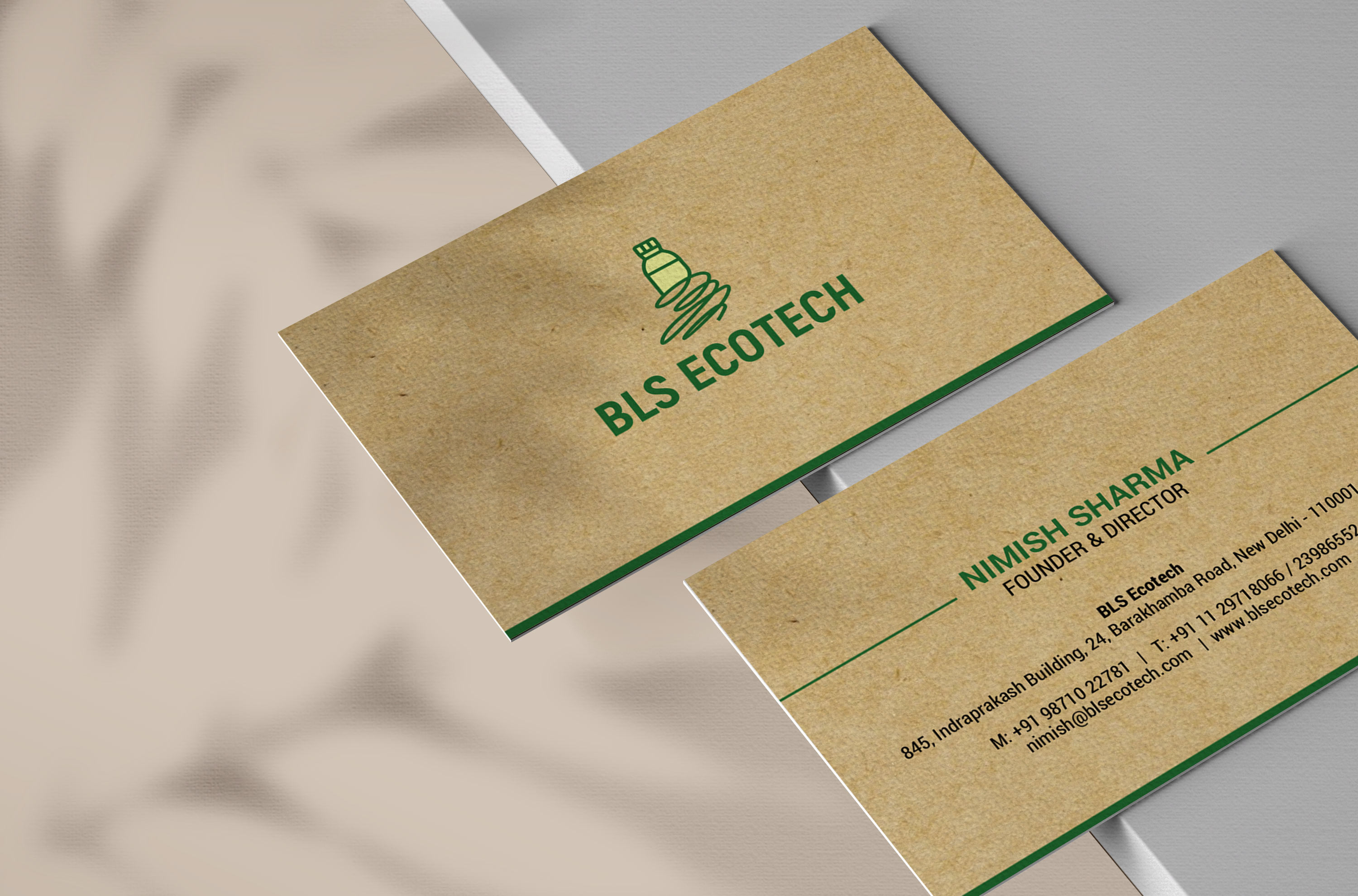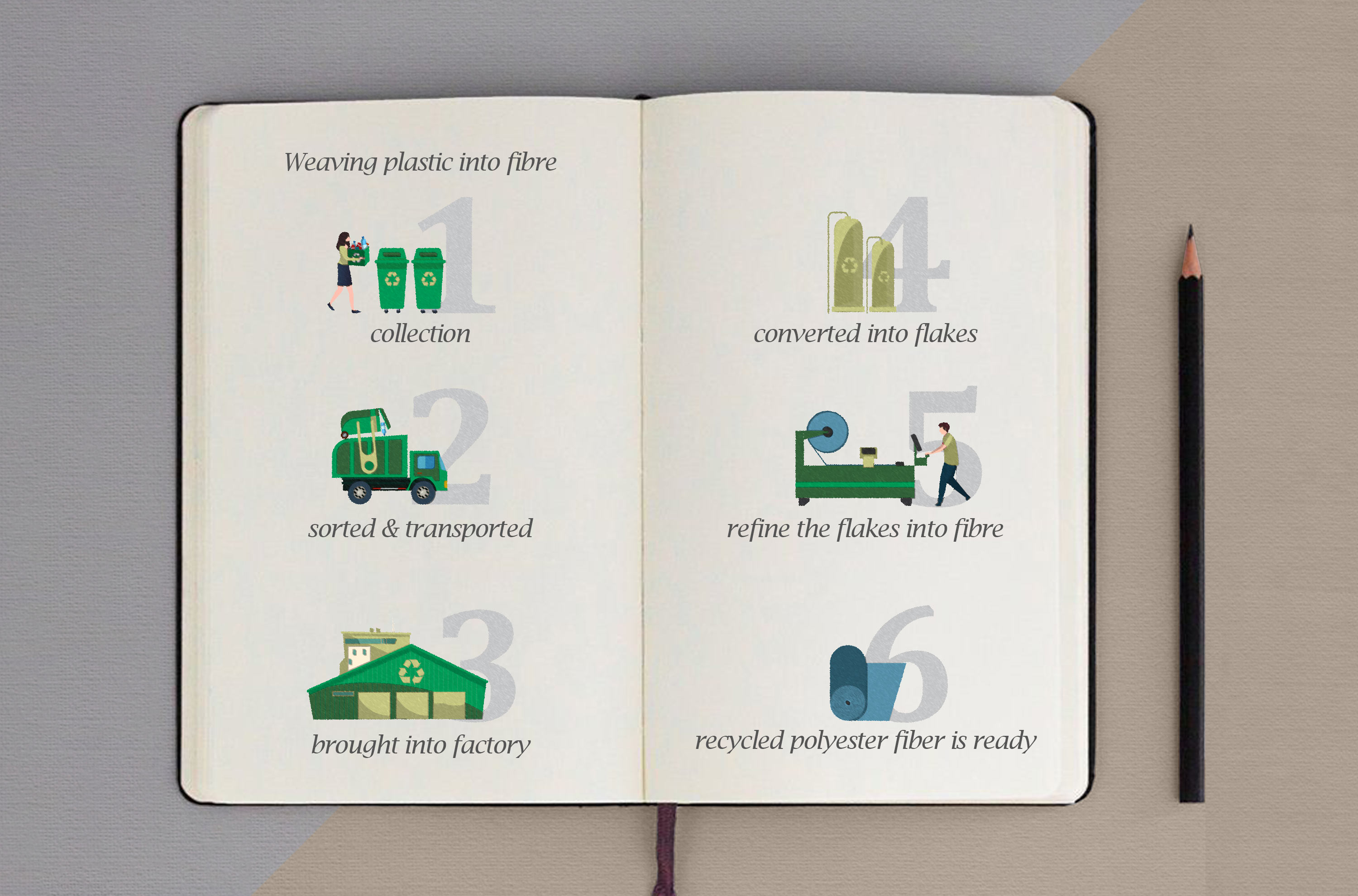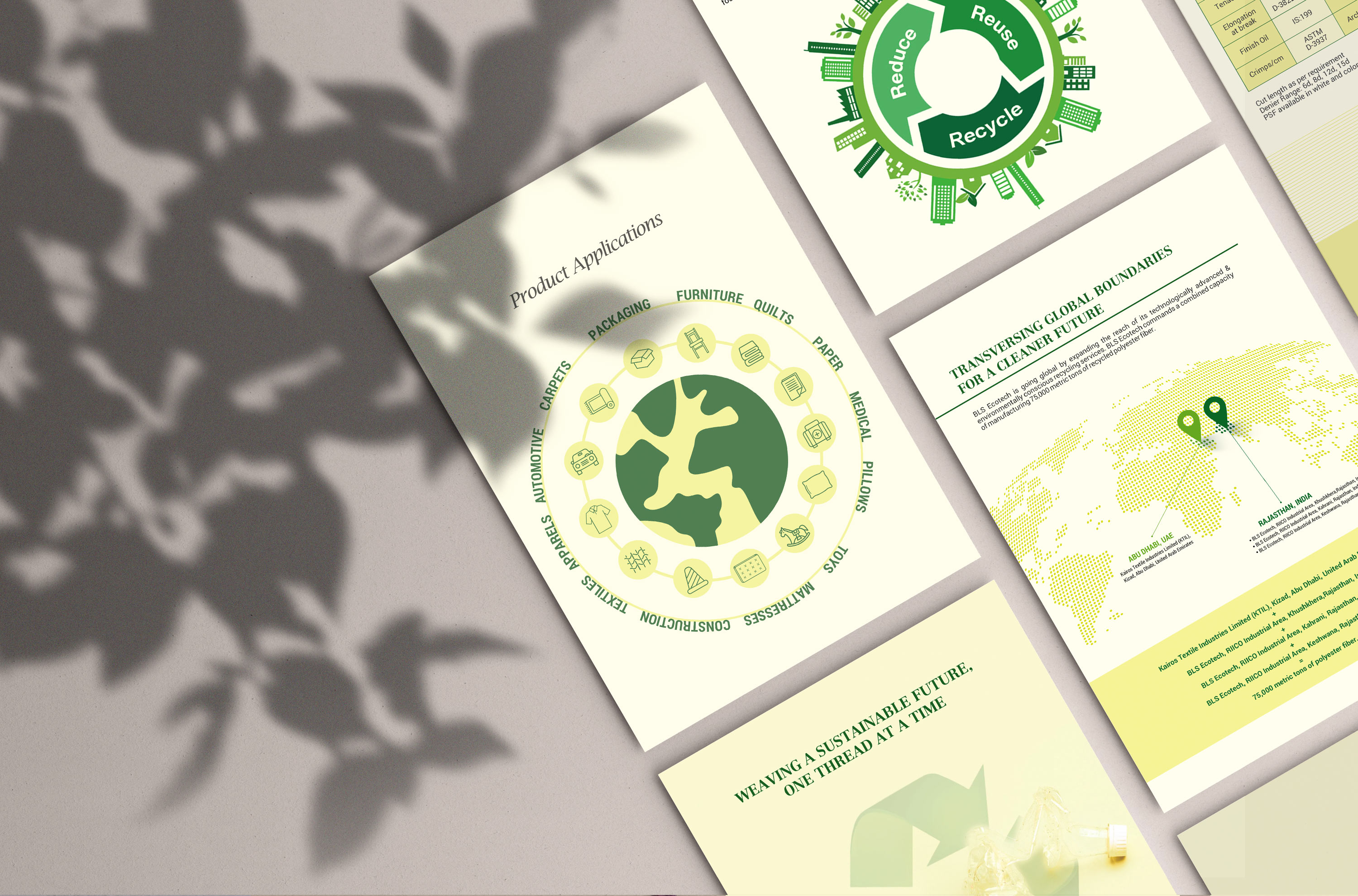 Did you know your average plastic bottles can be used to make polyester fiber? That's what BLS Ecotech, a recycling organisation, has been doing for the past 2 decades. We recently partnered with them to create a digital brand identity that was in consonance with their organisation's operations and legacy. We commenced this rebranding exercise by creating an icon-based logo that showed a plastic bottle being spun into fiber. This not only captured the firm's USP but also highlighted its end-product.
To establish a consistent and unique visual identity for the brand, we selected a combination of beige and green for the brand's collaterals such as the company profile, business stationery to highlight the brand's commitment towards establishing a culture of sustainability. Further, while designing the company profile we ensured that the content was paired with visuals in a manner that encapsulated the company's legacy and was in line with the established design identity.
Branding is all about conveying your business's story through an amalgamation of design, imagery, and content. To help BLS Ecotech's audience grasp their recycling process, we designed a step-by-step vector-based process chart. This enabled the brand to explain its core activity in a visually appealing and symmetrical manner.
We also developed BLS Ecotech's website from scratch and ensured the brand's digital debut coincided with its global expansion. The aesthetically strategised website, with intelligent content and relevant imagery, will now become the digital nexus of the brand's online communications and will help also it to discover a new segment of the overseas audience.
Logo, Stationery, Packaging
Brand Strategy | Logo | Stationery | Profile | Marketing Collaterals | Website