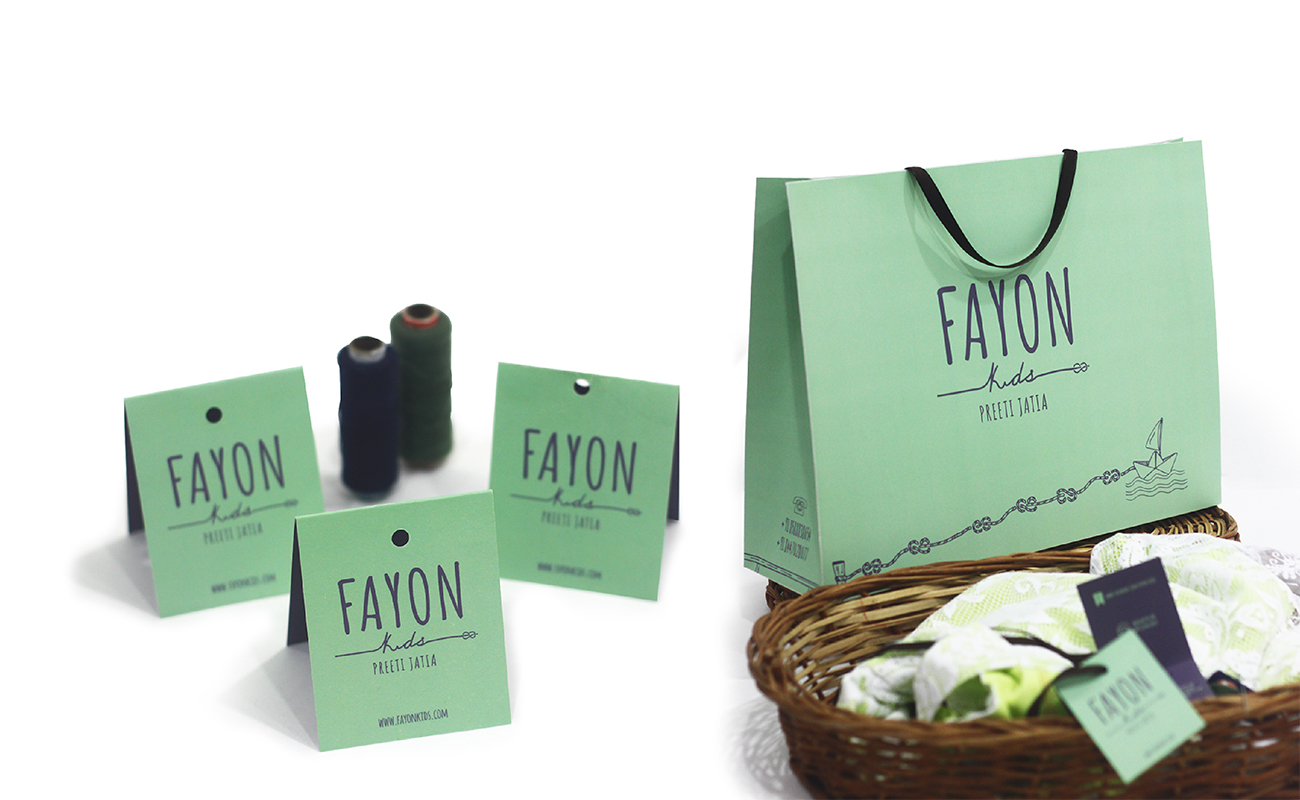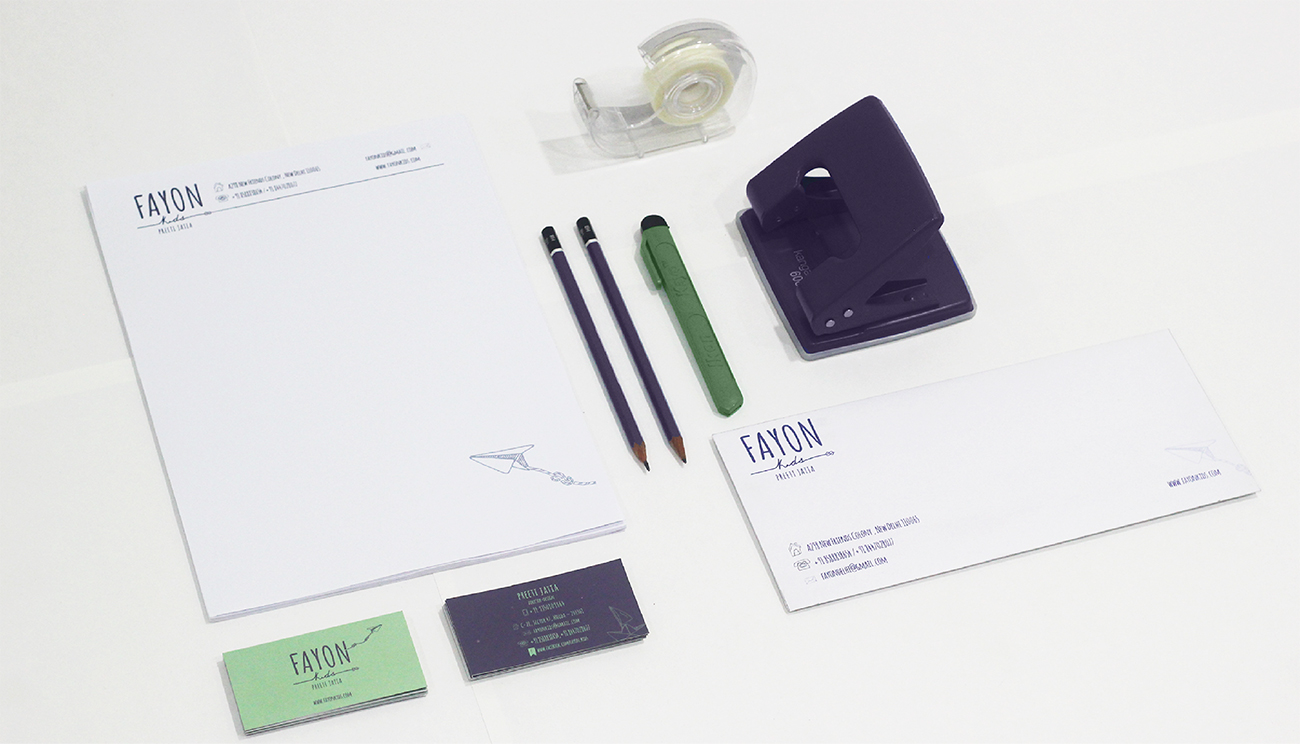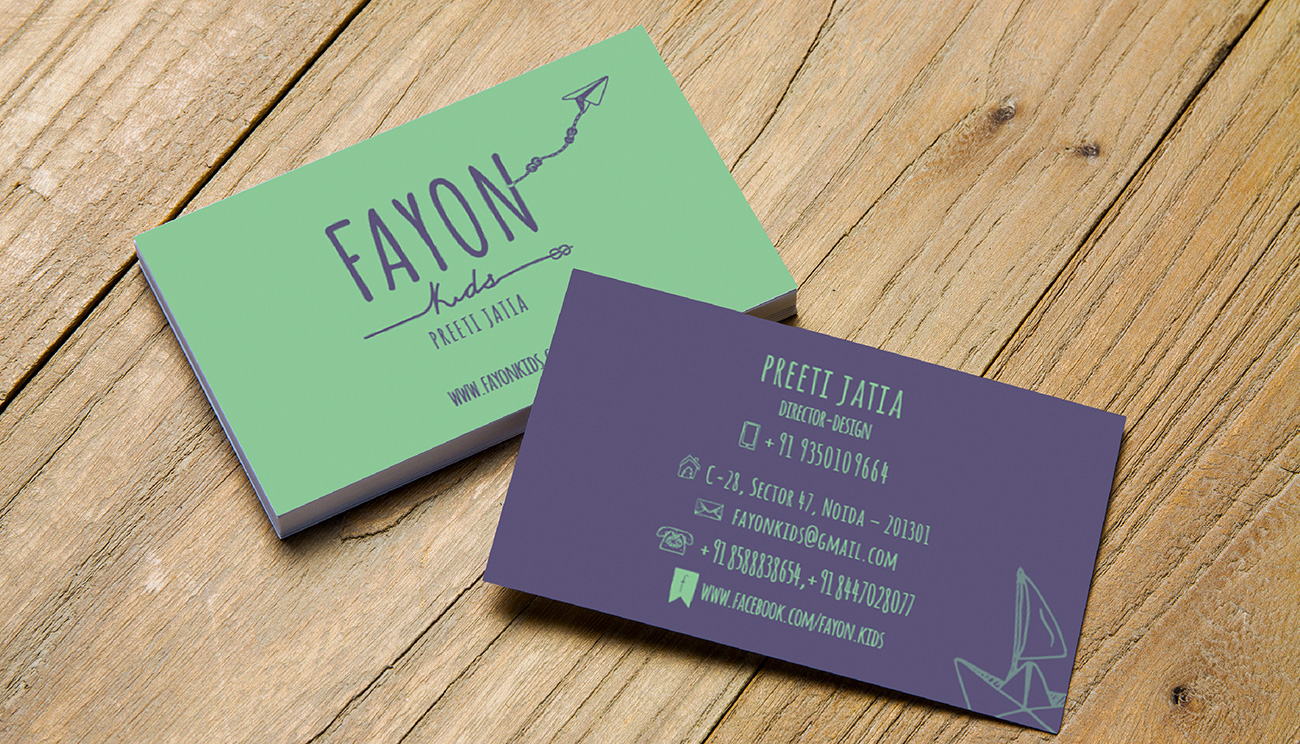 Fayon is a premium kidswear brand that was started in 2006 which customises clothes for newborn teens.
The brand underwent an overhaul wherein their messaging, personality, visual identity was changed in order to resonate with its positioning and for greater appeal to its target market.
For the identity, we used a playful typography and a pastel colour palette for differentiation, appropriateness to industry (kids fashion) and category (premium). The knot in the logo is symbolic of the strong bond a child shares with his/her family apart from it being a key element in a garment manufacturing process.