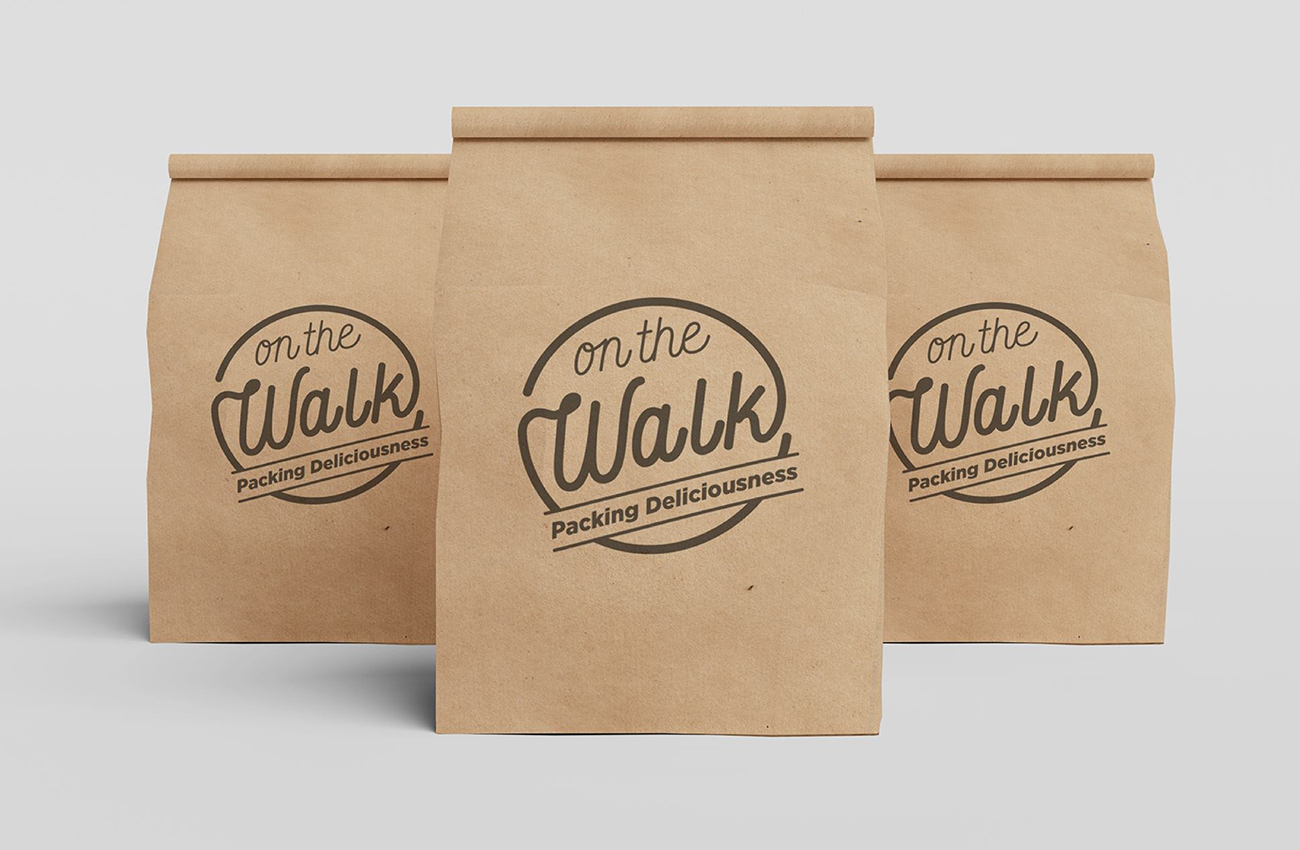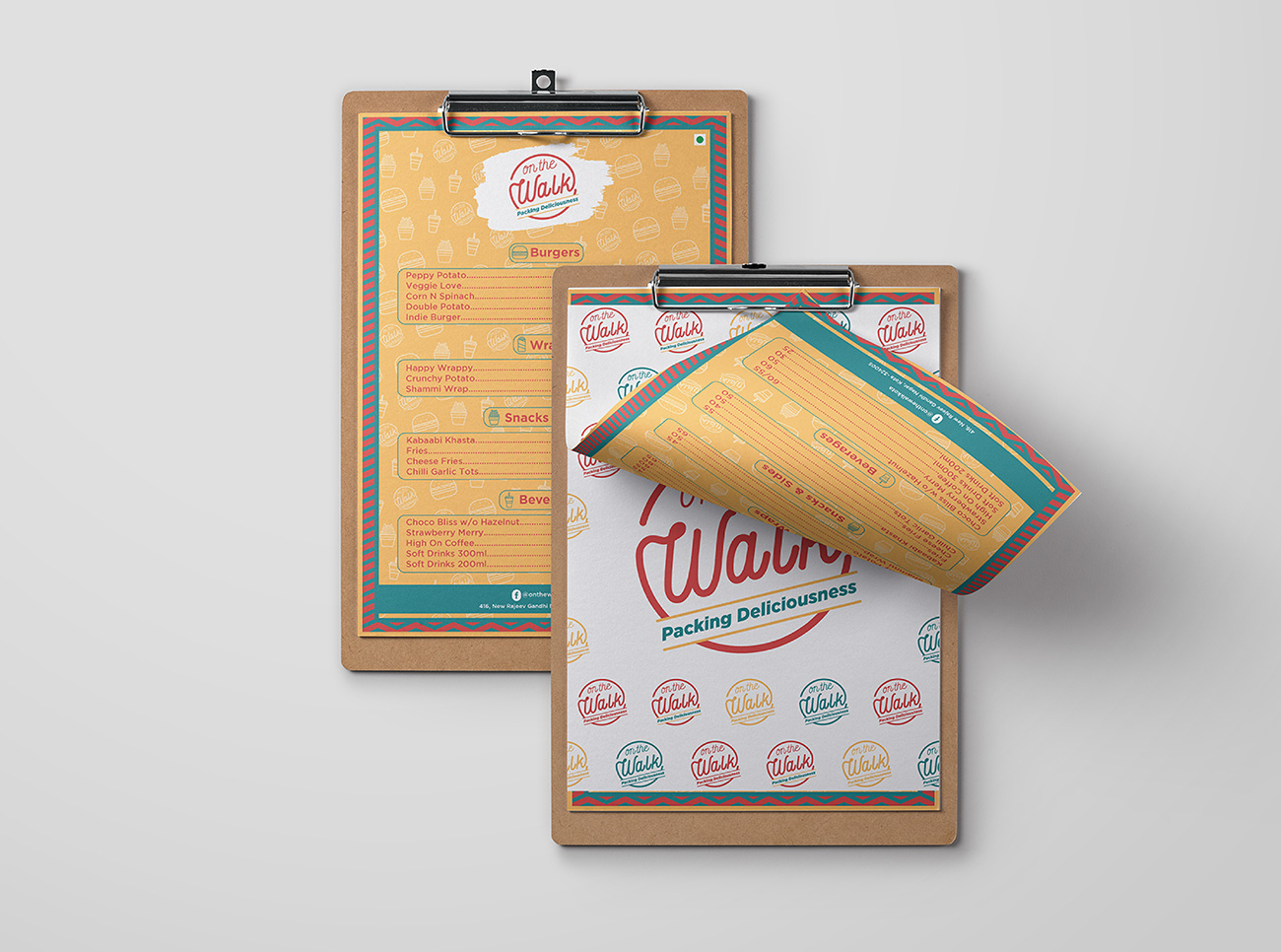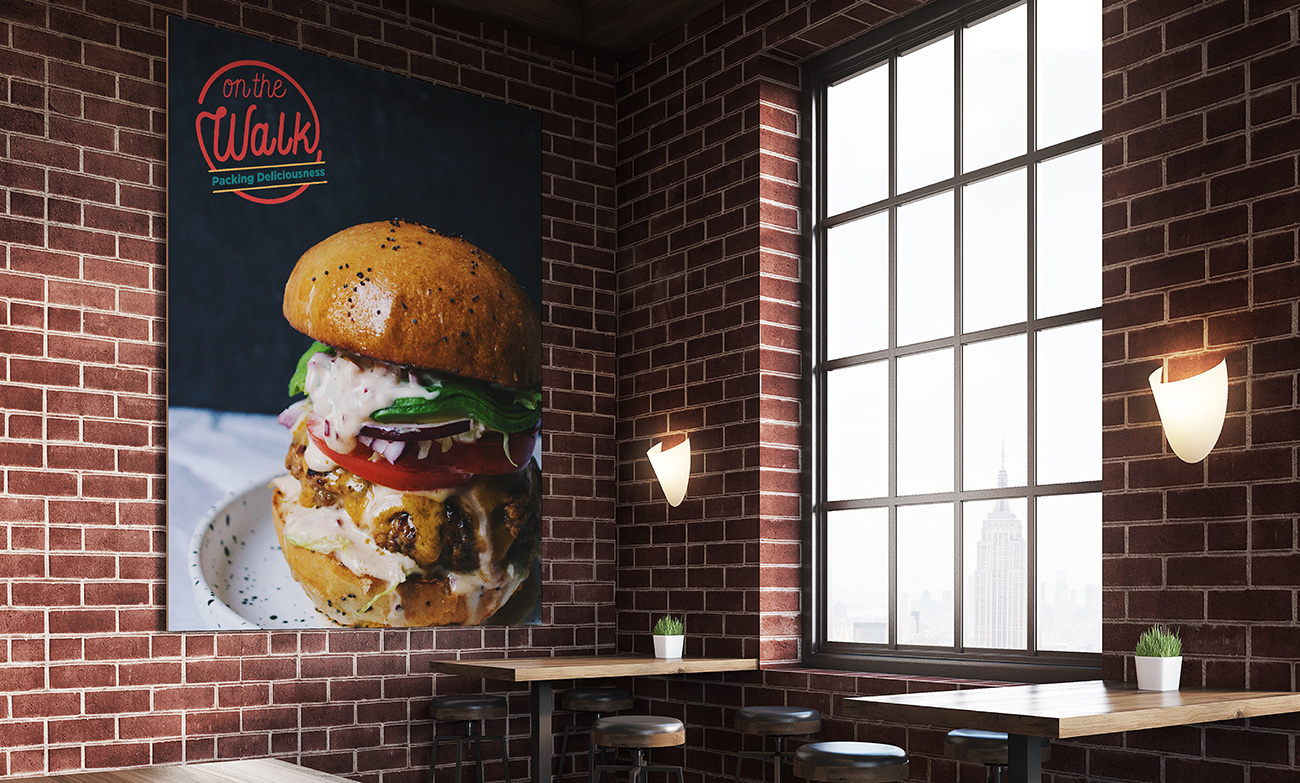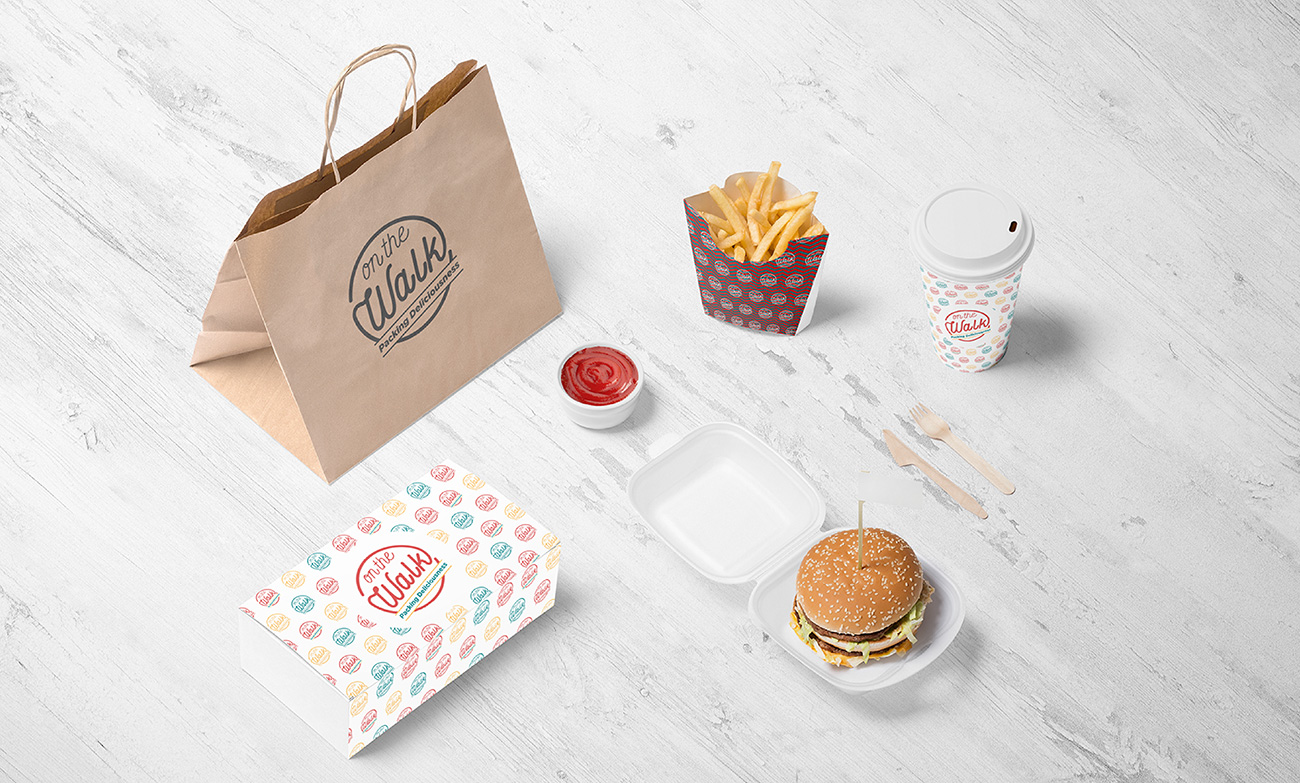 On the walk is a Quick Service Restaurant based in Rajasthan, India. They serve the new culture 'burgers' and 'wraps', targeting the youth, that are quick, fun, and tasty. And we stirred up an identity that represented just that.
The bright colours and minimalist style gave the identity an appetising and international appeal in order to attract the huge numbers of students in the city, Kota. The font selection was with the thought of tasty food while 'on-the-go', hence a cursive-flowy typeface.
Tagline: The tagline summarises the value propositions of the restaurant and subtly gives away the business purpose to serve delicious food on the go.
Logo, Tagline, Packaging
Deliverables