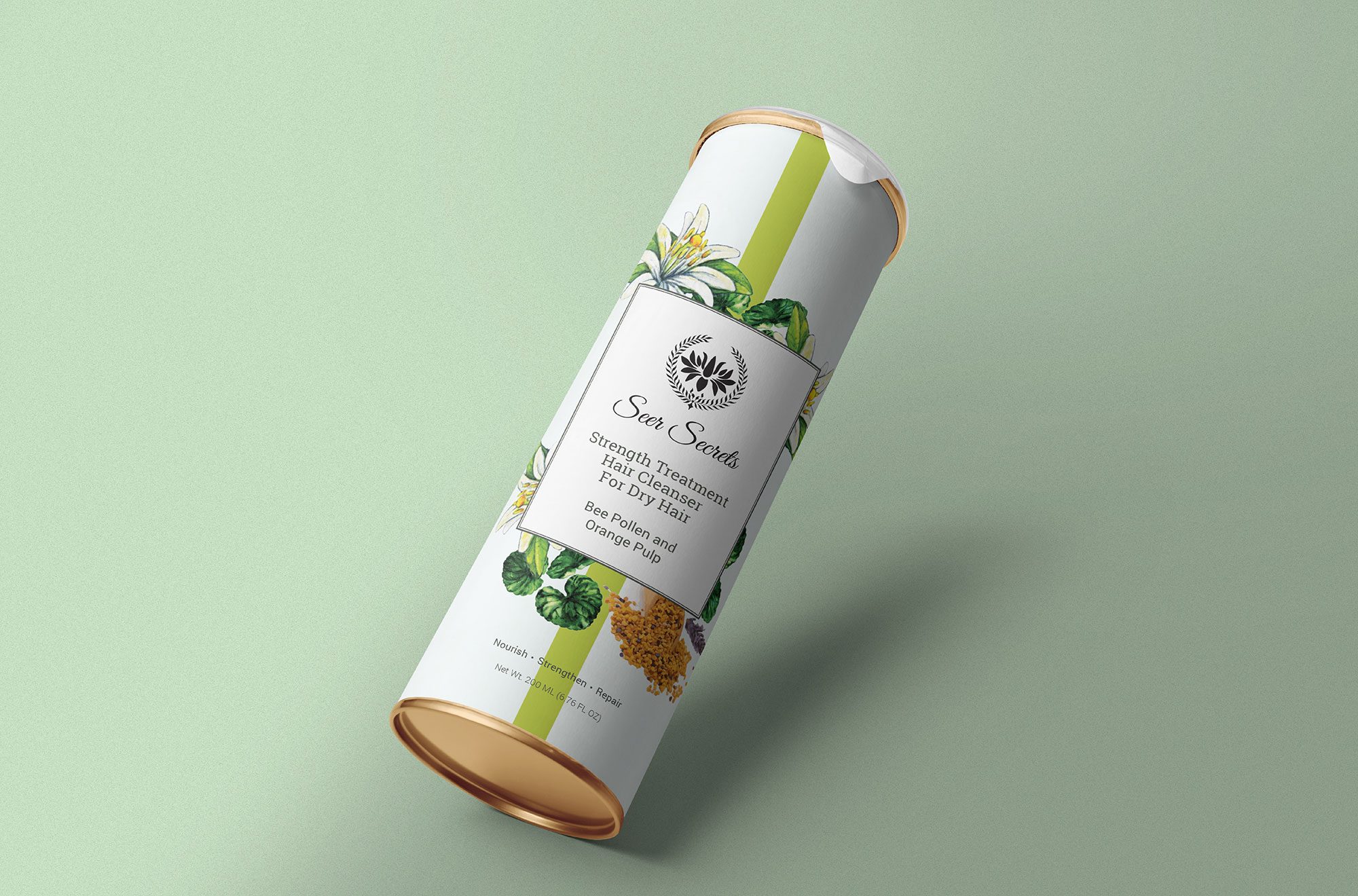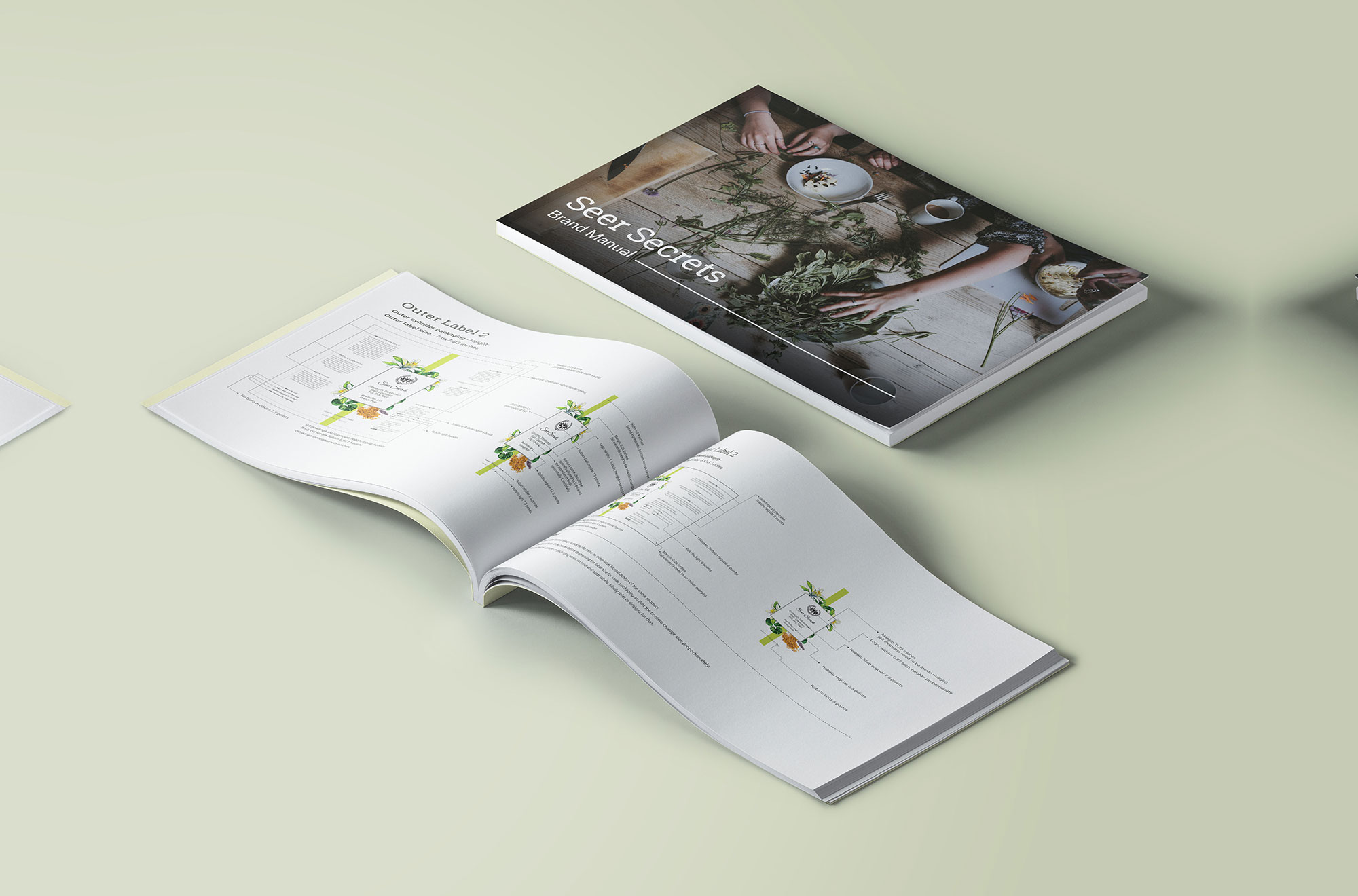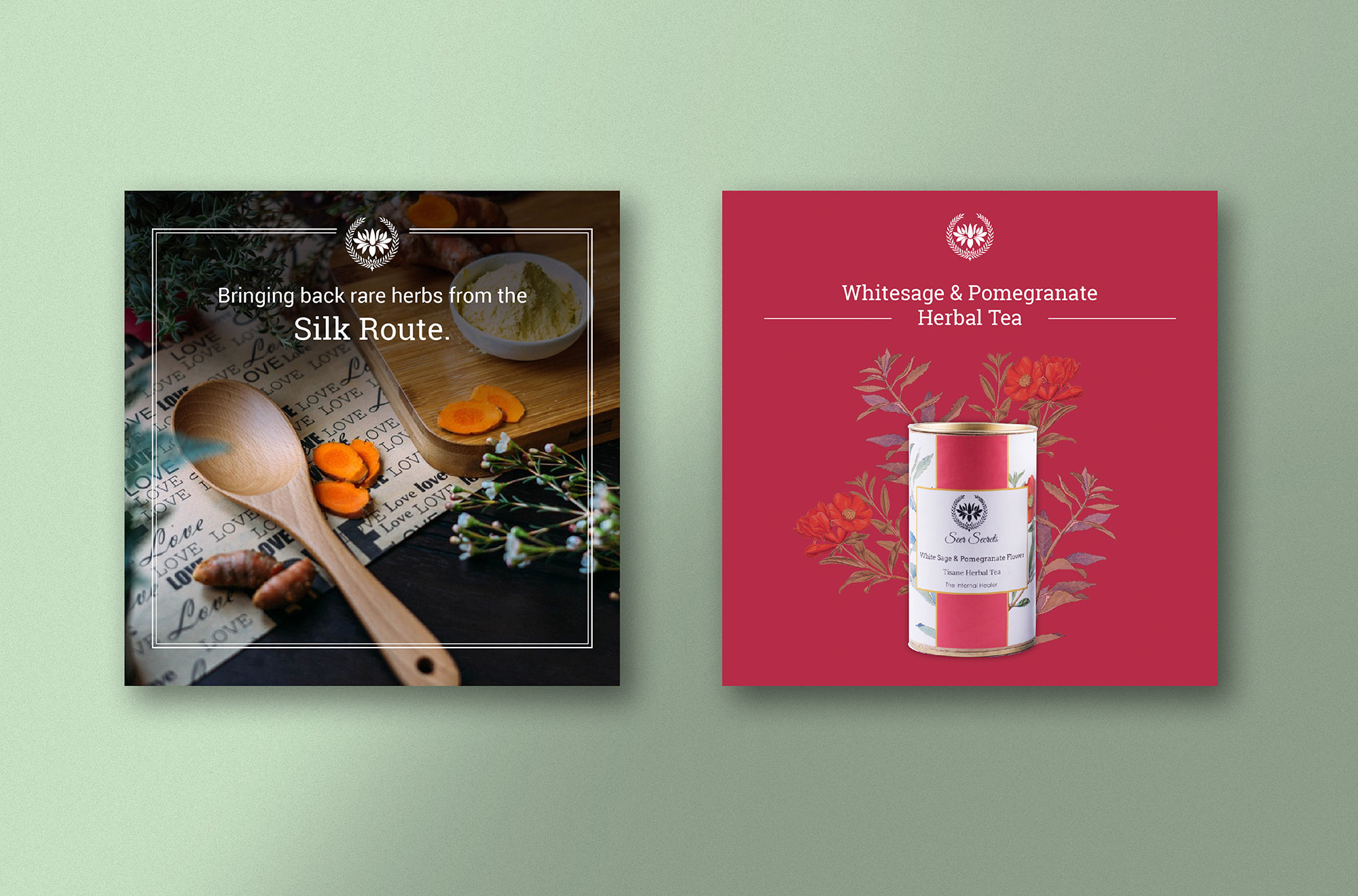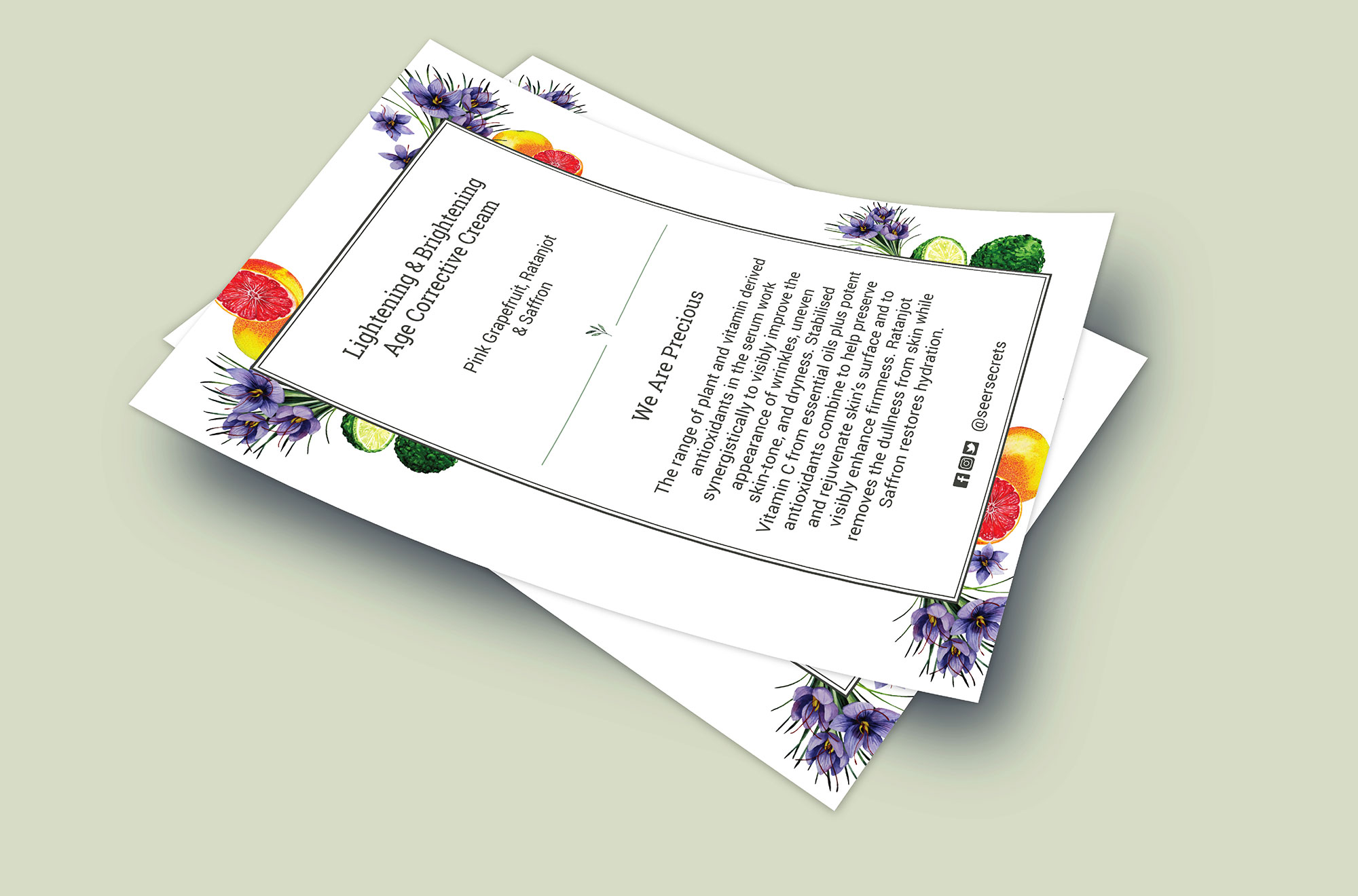 Seer Secrets is an 'Indian origin' brand that manufactures unique organic products. What is lost over the centuries – the secrets of natural beauty, is preserved by them in their 100% natural products. They have an entire range of bath & body, skin care, tea, & incense.
When the client approached us, they were struggling with brand architecture and uniformity across all ranges apart from staying relevant and making an impact on their audience. We also suggested a tweak in their logo that would give their packaging a cleaner and a more premium look, since they wanted to target a niche audience. With modifications in the overall packaging and the logo, the entire look together was consistent and gave luxurious feel to the brand. We also made sure that all of this happened, without losing the brand's identity.
The importance of consistency also leads to brands referring to their Brand Manual that has all the do's and don'ts of the design language, and it was one of the major deliverables of this project.
Identity, Packaging, Photoshoot, Content Management, Social Media Templates, Brand Manual
Deliverables