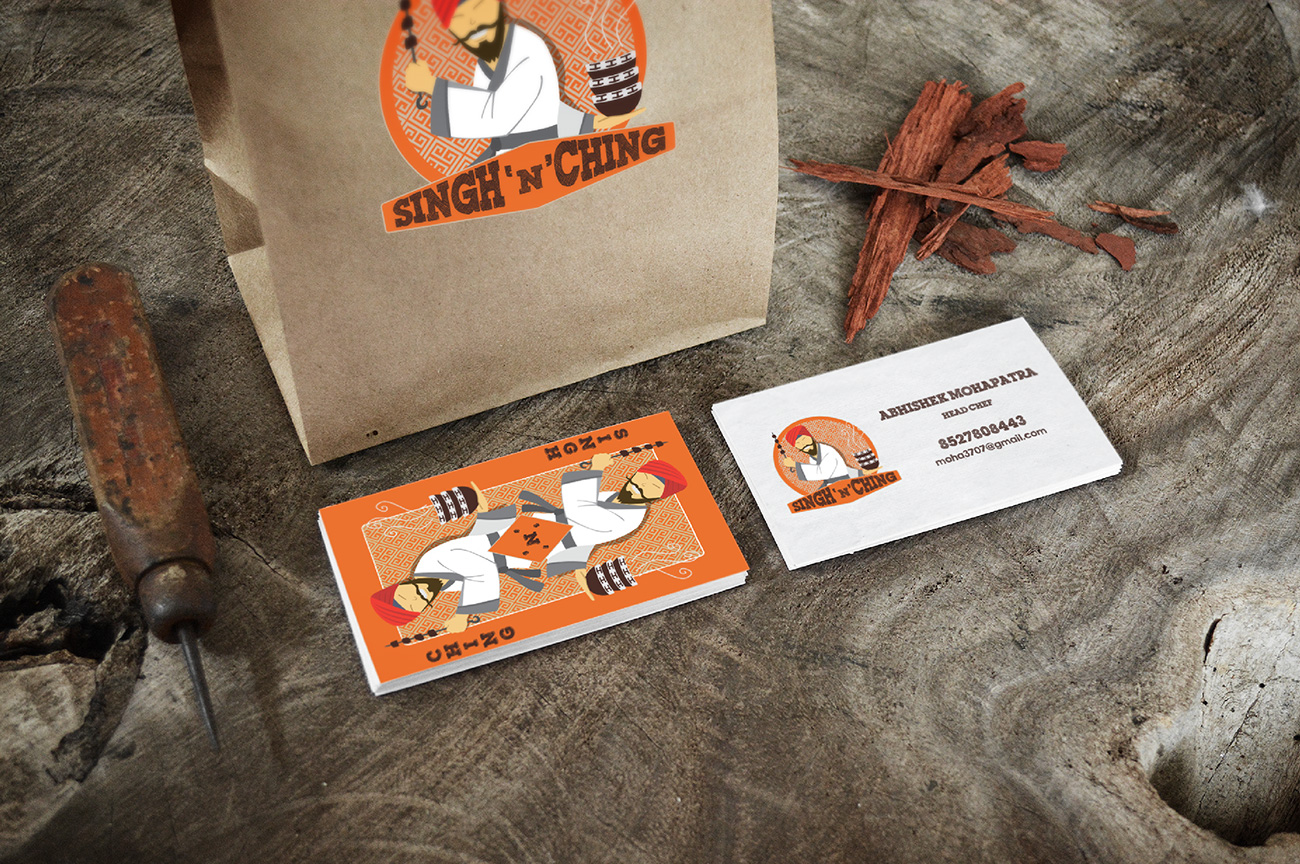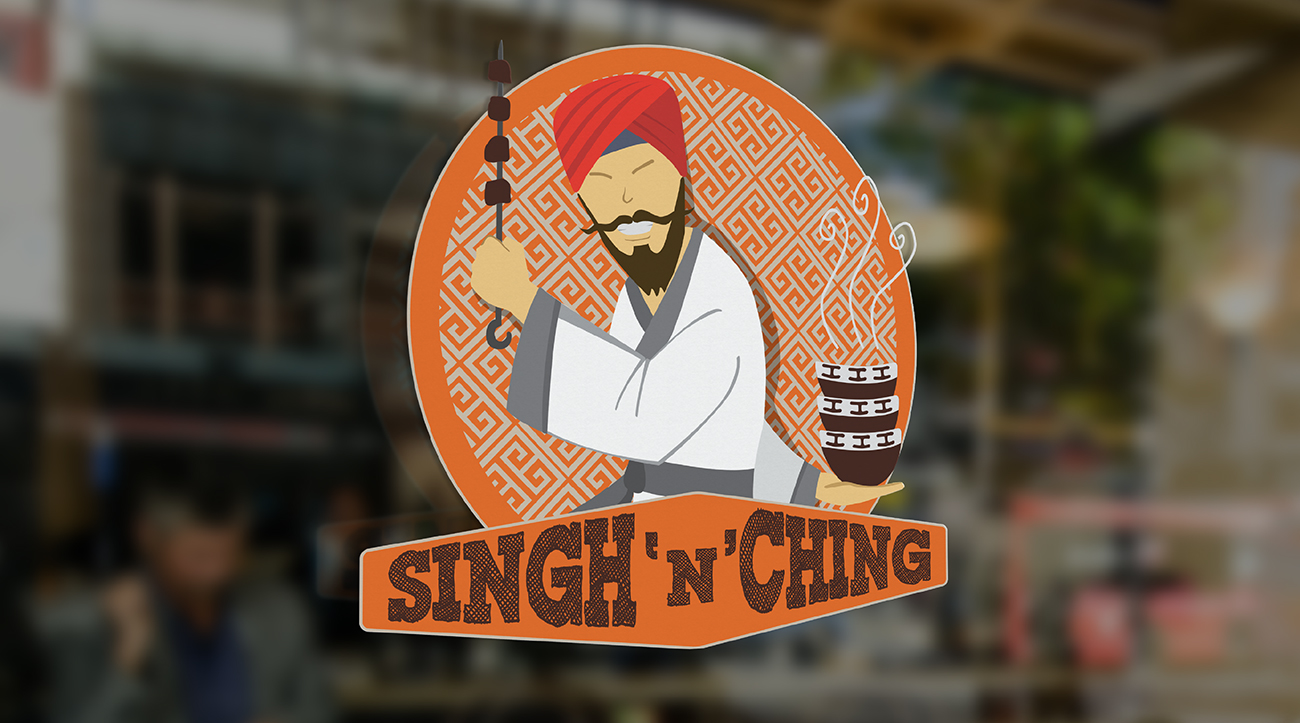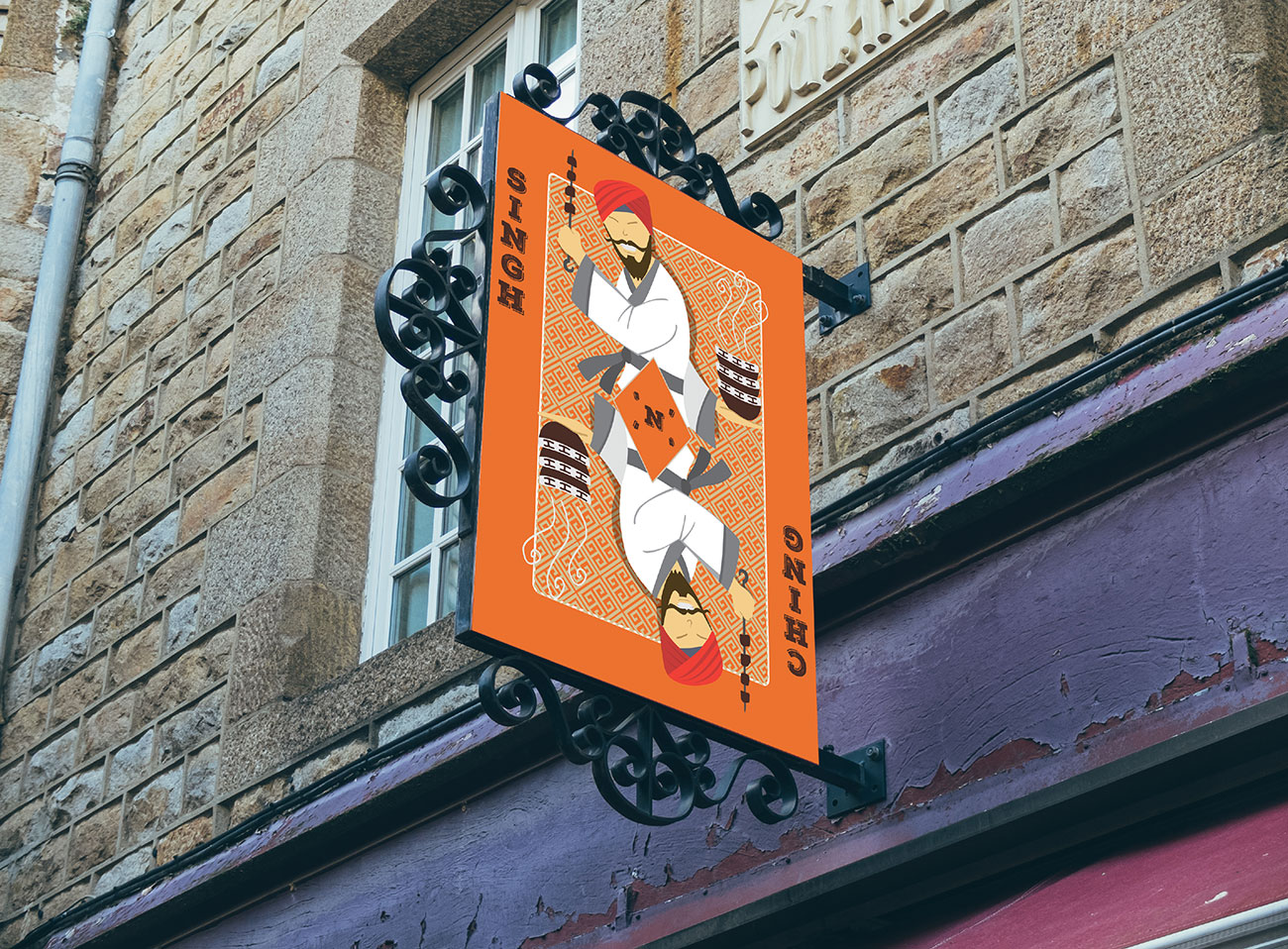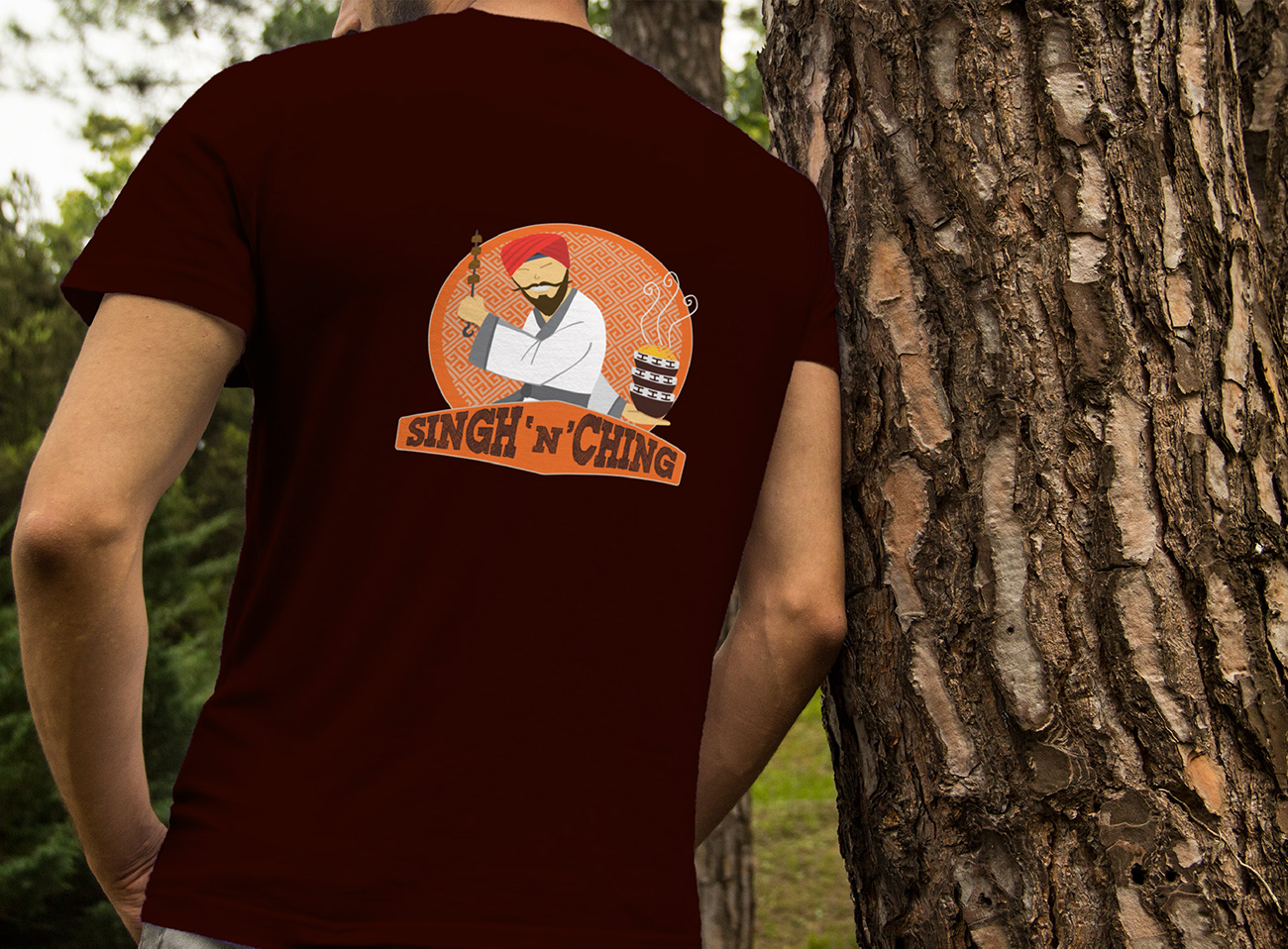 Singh N Ching, a home delivery restaurant serves Indian (Punjabi) and Chinese cuisines
and to symbolise that we created the character, Mr. Singh Ching.
The Concept: The Punjabi turban and Chinese moustache with a two in one enthusiastic smile makes the brand look experimental and playful. The chef is balancing kebabs in one hand and noodles in the other denoting that he cooks both cuisines well with a perfect balance in flavours. The visual identity aims to resonate the fact that at Singh n Ching, one can expect food delivered with style whether it is Chinese or Indian. The colour palette consists of the two most common colours in the dishes of both cuisines – orange and brown.
Logo, Stationery, Packaging
Deliverables