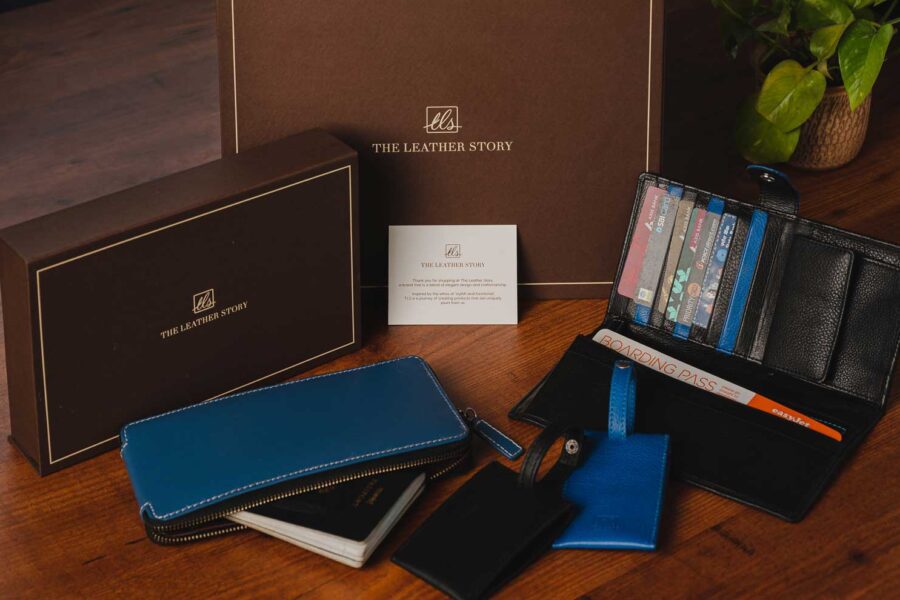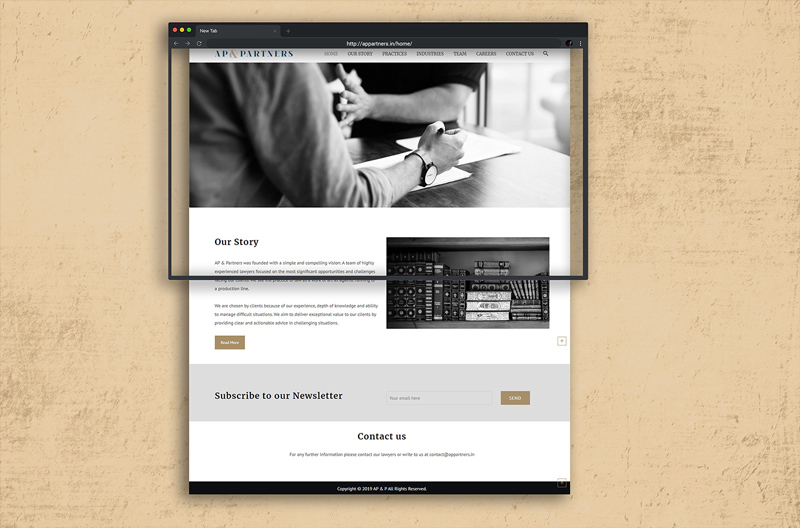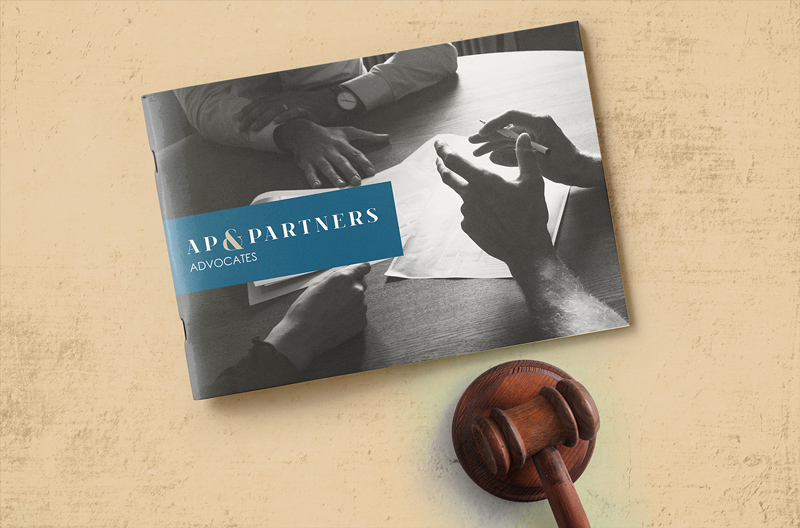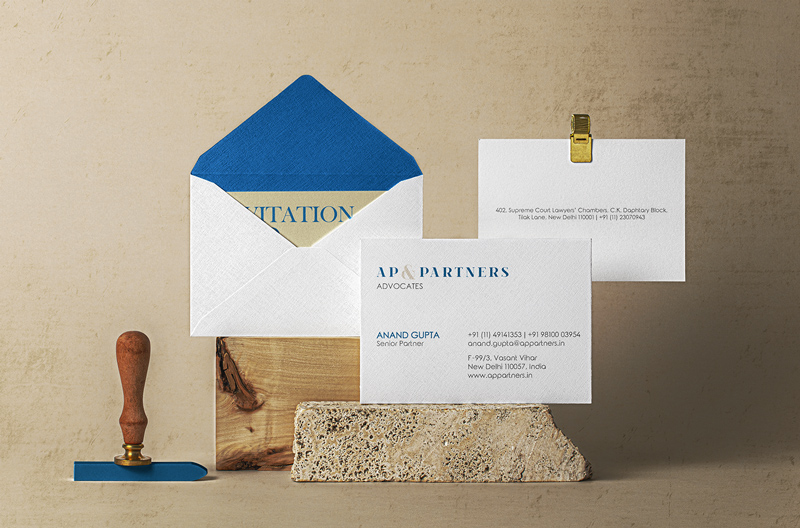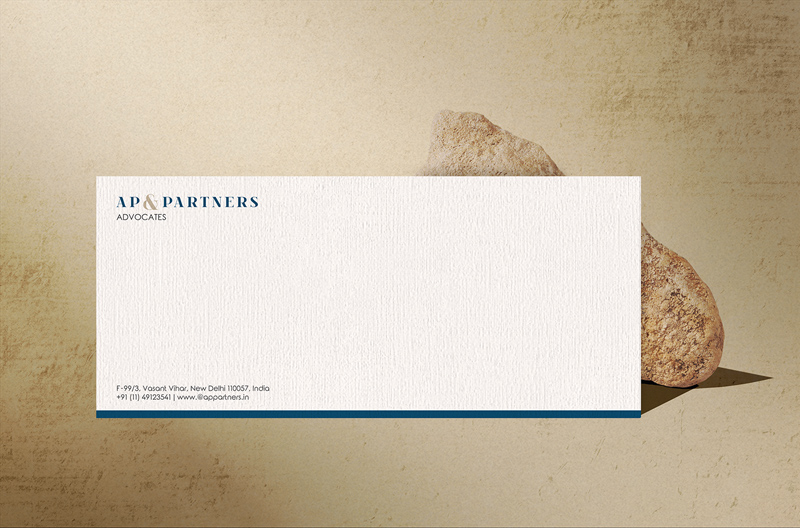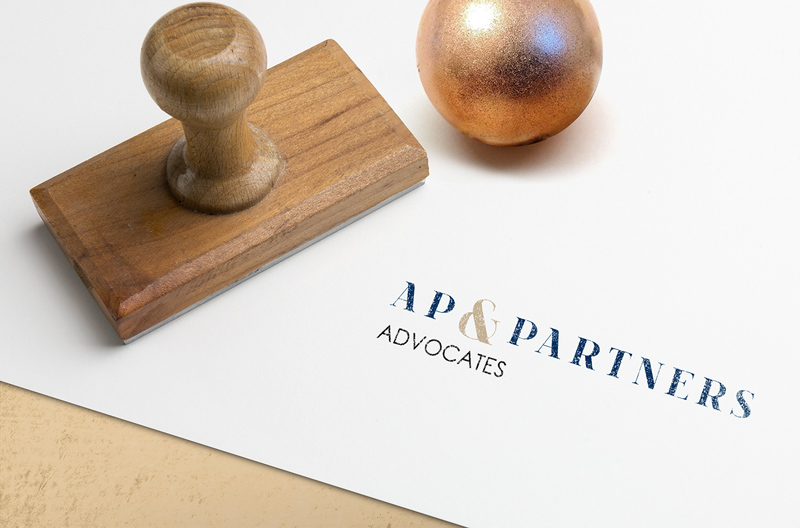 AP & Partners is a well-known law firm based in New Delhi, India by a team of highly experienced lawyers. The firm was born out of a vision to create an accomplished team of expert attorneys to help people navigate through the complex Indian legal system.To ensure their professionalism and experience was aptly reflected, the team approached us for an apt branding.
Imbibing on the values of the firm, we chose our colour palette consciously, having blue – that symbolises trust and integrity; and ochre yellow to bring in sophistication and class of the firm. It is also used as an accent colour to balance the dark primary colour. To keep their visual design language consistent across all brand touchpoints we also designed custom business stationery where the colour scheme of blue was complemented by white ensuring that their brand received high recall value across all verticals.
Creating a brand website was another aspect that we worked upon for AP & Partners. We built a responsive website for them to showcase their company services and profiles. The layout of the website was designed to ensure that all their legal services were well represented and the visitors understood their approach and noted their longstanding presence in the industry.
LOGO, BUSINESS CARD, LETTERHEAD, WEBSITE
DELIVERABLES